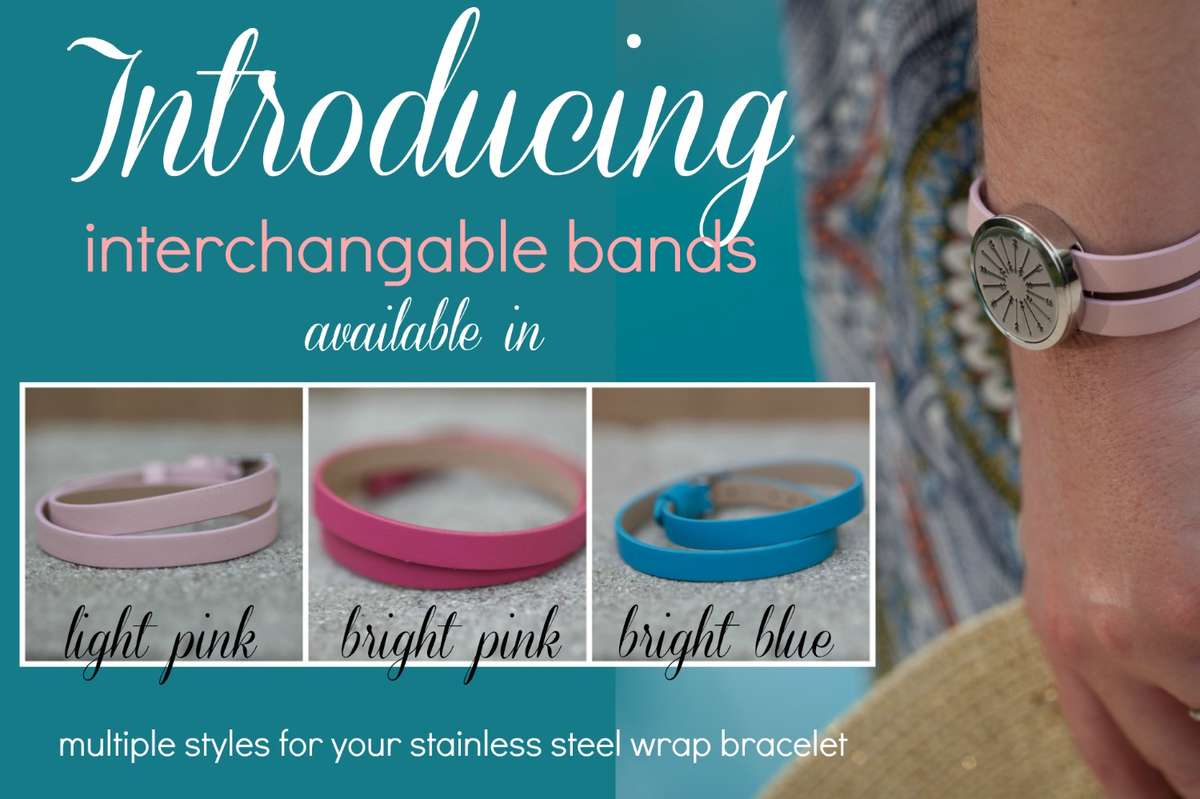 Get a FREE band with your wrap bracelet purchase.
Use the code SUMMERWRAP
Purchase any of our gorgeous stainless steel diffuser wrap bracelets and you receive an extra wrap band (in your choice of hot pink, turquoise, or light pink) for free. Add the band of your choice to your cart then use the code SUMMERWRAP during check out and it's FREE!
Shop Now
$27-$32
DIFFUSER WRAP BRACELETS
Our custom designed wrap bracelets are made with hypoallergenic stainless steel and leather. This arrow locket was designed by co-founder Sara and is perfect for holding your favorite essential oils.


Our stainless steel locket twists on and off to securely hold your felt pads. The leather wrap strap is adjustable and wraps twice around your wrist.


Bracelets are available in rose gold finish and stainless steel.


Shop Now